News, Events & Activities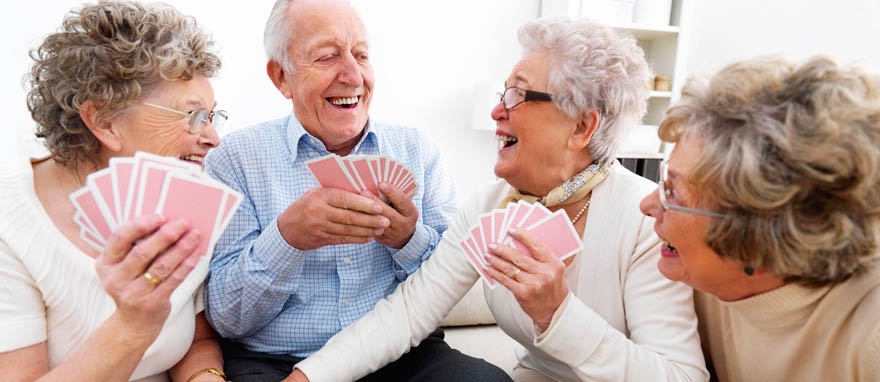 At Revere Court Memory Care we understand that dementia affects whole families. Each person with memory loss, and his or her family, experience different challenges and needs, which vary at different times during their journey.
Revere Court is a state-of-the-art community providing quality of life to persons with Alzheimer's and other dementias, and to their family who care for them. At Revere Court, we realize that each family needs different services at different times. That is why we've designed a whole spectrum of programs to meet those changing needs. For families and caregivers looking for support and education we offer weekly support groups and monthly workshops at no cost to you, as we recognize the need for these services.
Please call (916) 392-3510 for a complete listing of all events.
---
Activities Calendars
To view a calendar of our upcoming Cottage events and activities, click here.
Check back soon to view a calendar of our upcoming Day Club events and activities.
---
The Power of a Broken - Open Heart
Book Study & Discussion Group for Family Caregivers
Join Us Every Thursday from September 2nd - September 30th From 10:00 AM - 11:30 AM.
As caregivers, we face much pain-not only the pain of losing a loved one over time, but also the challenges all human beings face as part of life. Building on her decades of work in hospital and hospice care, author and speaker Julie Interrante weaves together in­sights from those facing great challenges with her own discoveries to reveal the importance of embracing pain.
Click here for details.
Space is limited- RSVP-916-392-3510
---
Wheelchair & Walker Wash
Benefiting The 2021 Walk To End Alzheimer's
Join Us Wednesday, August 18, 2021, From 10:00 AM - 12:00 PM.
There is no charge for your wash, but if you are able, we welcome donations to support the Alzheimer's Association's 2021 Walk to End Alzheimer's.
Click here for details.
---
A Peaceulf Morning at REvere Court with our Paint and Nibble
Are you caring for a loved one with Dementia?
We would like to invite you to join us Friday, August 20, 2021 at 10:00am, as Tiffany Ramirez with Artisan Mind leads us in a creative and uplifting time of rejuvenation.
Please RSVP with Revere Court (916) 392‐3510
Click here for details.
---
Family Feud!
When: Friday, September 17, 2021, at 11:00am
Where: Greenahven Place, 6350 Riverside Blvd, Sacramento, CA 95831
Reserve your spot today with a $500.00 donation to the Adopt an Elder Foundation. Help support our Sacramento seniors to give them the opportunity to have the best quality of life. All proceeds will go directly to Adopt an Elder.
Click here or call Casey at (916) 392-3510 for details.
---
Coffee Klatch Support Group
This support group is for families and friends who have a loved one with Memory Loss. We will help provide care giving strategies, education, resource information, and a shoulder to lean on!
Every Wednesday, 10:00 AM
Click here for details.
---
Surprise Birthday Parade
A celebration for a Sacramento man's 90th birthday was held at Revere Court. Ben Kinikin is a caregiver to his wife, who suffers from memory loss. She attended the Revere Court Memory Care day program, giving Ben a little time off. But, when the novel coronavirus outbreak happened, Ben became the sole caregiver for his wife over the past two months. So, friends at the facility put together a car parade to celebrate Ben and all he does for his family.
Click here for details.
---
CALA's Excellence in Service Award
California Assisted Living Association's (CALA) Excellence in Service Award recognizes caregivers, team members, department directors, and executive directors who go above and beyond their job descriptions to provide outstanding care and service to residents. Check out the below video about our own, Wayne King, who has been nominated for this year's award. Click here for more information.
---
Music and Memory Program
Music and Memory is a non profit organization that brings personalized music into the lives of the elderly or infirm through digital music technology, vastly improving quality of life.
Click here for details.
---
Artisan Mind Program
Artisan Mind artfully connects the heart and mind of individuals living with Alzheimer's and other dementia. Experience how creative expression offers inspiration, socialization and hope for all concerned.
Every first and third Friday at 10:00 AM
Click here for details.
---
Savings & Benefits
Veteran Aid & Attendance Eligibility
Click here for details.
Assisted Living Costs may be Tax Deductible
Click here for details.
---
Call (916) 392-3510 for a complete listing of all happenings at Revere Court Assisted Living Community.