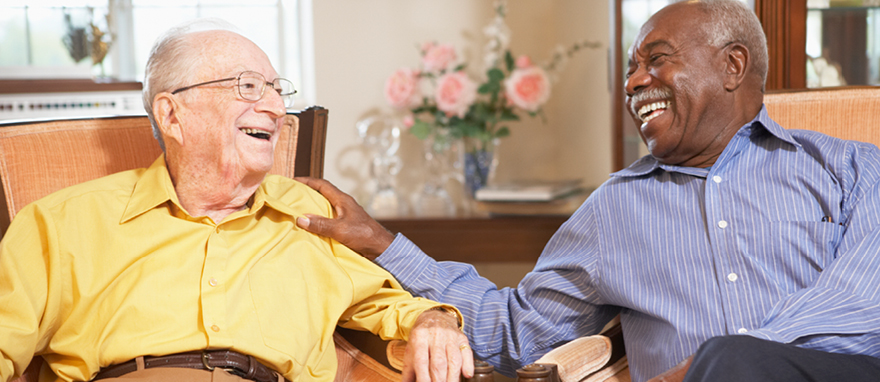 Revere Court Memory Care Community offers a full range of personal and healthcare-related services tailored for each resident. We understand that people with dementia have special needs. We are able to better meet these needs in an environment designed for them. We understand that Revere Court is the residents home. Staff are guests in their home. We respect each person's property and right to be treated with respect and dignity.
We acknowledge and respect each resident as an individual with a rich history of experiences. To provide the best care possible, we pledge to learn more about each resident from our own experiences, and from the information so generously shared by the family. All experiences shared with and by residents and their families are confidential.
Our caring and attentive staff is available around the clock to provide services to each resident. Revere Court is licensed by the state of California which may allow coverage by long-term care insurance plans to help with associated costs.
Amenities and Services included with Monthly Fee:
3.5 acres of a secured park-like setting
4 Cottages on the property
Walk-In showers in each room
Fire/Smoke detector and sprinkler system
Individual climate controls
Maintenance available
Special-diet menu selection
Housekeeping
Personal laundry, including linen
Health monitoring
Brain and body stimulating activities as well as, social, recreational and spiritual programs
Around-the-clock staff
All utilities
All maintenance of grounds and common areas
Three delicious meals and snacks served daily by our gracious and courteous staff
Medical & dental services available
Nurses on staff 16 hours per day 7 days per week
Pharmacy services available
Many optional services for residents to enjoy
Levels of Care
Three Levels of Care are available and determined by our LVN, Resident Services Director at pre-admission assessment, 30 days after admission and with any change of condition.